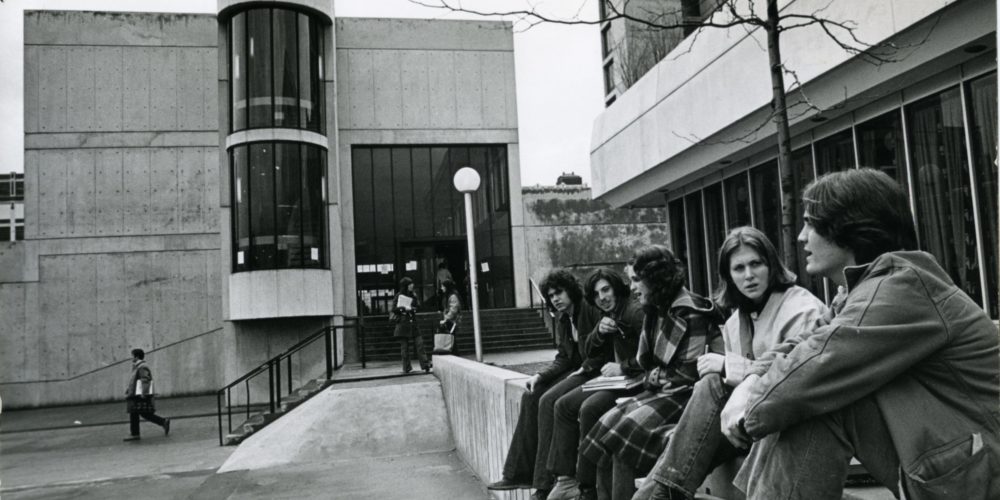 ---
NEWARK RHYTHMS is a three-year research, commemoration and public history project about the Rutgers University-Newark campus, timed for the 50th anniversary of its construction and official dedication in 1968.
Newark Rhythms links the experiences of students and community members, their stories of aspiration, displacement, and inclusion, with the sensory perception of the campus and the neighborhood. Over the course of 2019 and early 2020, Newark Rhythms opened a dialogue between sound and space, between avant garde music and architectural modernism, by hosting a series of sonic-spatial and participatory performances around the Rutgers-Newark Plaza and in the building interiors. By combining archival research, exhibitions, sonic-spatial and visual arts performances, and community outreach, it aims to recover, document, and make present the history of the campus's modernist architectural design as part of urban renewal in 1960s Newark, and how these developments related to concurrent social issues and artistic movements.
Taking its inspiration from urban geographer Henri Lefebvre's Rhythmanalysis, it explores how a space becomes a "place" imbued with social meaning. By examining the rhythms that influenced the campus's modernist design and construction from 1961-1971—Great Society idealism and artistic practice, migration and social mobility, displacement and segregation—Newark Rhythms surveys the history of the university and its surrounding Newark neighborhoods in post-war America.

NEWARK RHYTHMS was organized by Eva Giloi as Lead Principal Investigator and Ian Cofre as Program Manager and Curator of Visual Arts.
It was made possible by funding from the 2017 Chancellor's Seed Grant and support from co-Principal Investigators Victor Davson, Anne Englot, Nick Kline, and Wayne Winborne, and Affiliate Principal Investigator Gabrielle Esperdy. The project was also a winner of an inaugural Express Newark Third Space Grant. Newark Rhythms has continued its public outreach to extend this historical knowledge. Prof. Giloi has given lectures on the campus and urban renewal, using the site's architectural design to explore themes of urban development, in multiple university courses and conferences in the US and Europe.

TEAM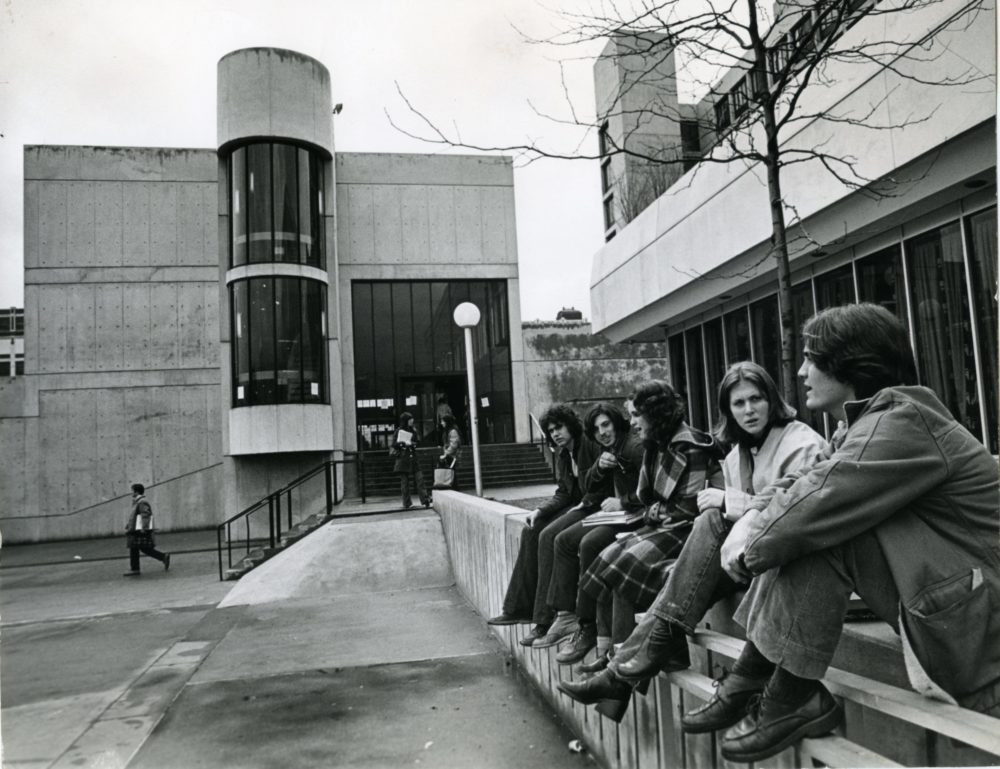 Eva Giloi, Ph.D.
Director + Lead Principal Investigator
Email
Eva Giloi is Associate Professor in the History Department at Rutgers University-Newark, where she teaches modern European history in undergraduate courses, and special topics on the intersection of culture and power in graduate seminars.
She received her PhD from Princeton University in 2000. Her dissertation, "Ich Kaufe Mir Den Kaiser": Royal Relics and the Culture of Display in 19th Century Prussia, received the Fritz Stern Prize from the German Historical Institute in Washington, DC in 2001.
She has published articles on visual culture, material culture, and museum culture in Intellectual History Review, H-German Exhibit Reviews, and Central European History, as well as in the conference volume Das Erbe der Monarchie: Nachwirkungen einer deutschen Institution seit 1918 (2008). In 2011, Cambridge University Press published her book Monarchy, Myth, and Material Culture in Germany 1750-1950, in the series New Studies in European History.
Her current project focuses on The Politics of Fame: Culture, Celebrity, and Authority in Germany 1870s-1930s, which reflects her long-standing interest how the emerging celebrity system, fame and charisma changed people's attitudes towards traditional authority figures. Along with presenting numerous papers on this topic at academic conferences, she co-authored and co-edited the book Constructing Charisma: Celebrity, Fame, and Power in Nineteenth-Century Europe in 2010, and was interviewed for the documentary film Charisma in 2011.
---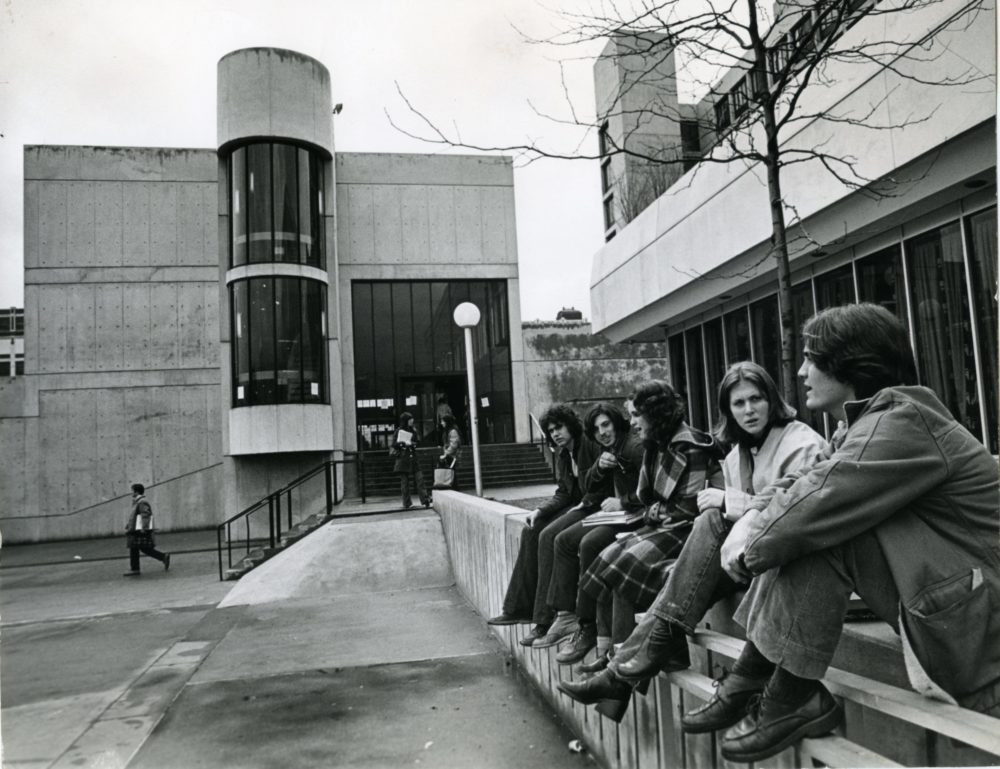 Ian Cofre
Program Manager + Curator of Visual Arts
Email
Ian Cofre is an independent curator, writer, and translator based in Brooklyn, NY. For nearly fifteen years, he has created exhibitions and programs that examine contemporary problems critically and in an interdisciplinary manner. Working collaboratively, he creates spaces for inquiry that include multiple perspectives in order to challenge how we see and experience things. His main areas of interest are Latin America, systems like the art market, and alternative economies and their modes of art production.
Recent projects include curating Also today is an Omen? by Hector Jiménez Castillo at Residency Unlimited (Brooklyn, 2019); Matthew Jensen: There From Here at Open Source Gallery (Brooklyn, NY, 2018); and co-curating with Darren Jones 50 artists across 9 venues for MFA Grad Show 3 at Maryland Institute College of Art (Baltimore, MD, 2018). His writings have appeared in the Brooklyn Rail, artcritical, and Arte al Día, and in the catalog, Wanderlust: Actions, Traces, Journeys 1967—2017. Profiles and reviews of exhibitions he has curated can be found in The Art Newspaper, Arte al Día International, The Wall Street Journal, and Billedkunst, among other publications. He is currently the Director of PS122 Gallery, a New York nonprofit alternative space founded in 1979.
---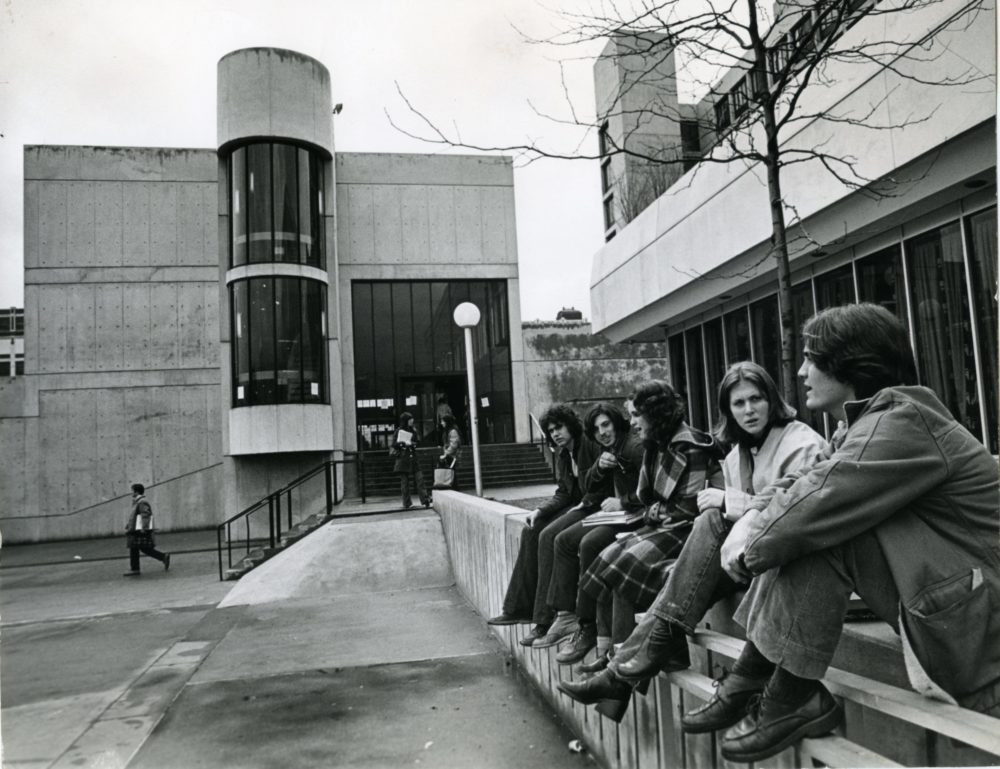 Chantal Fischzang
Designer
Email

Chantal Fischzang is Co-Director of the Design Consortium and Visual Means, and an Assistant Professor in Graphic Design in the Department of Arts Culture & Media, Rutgers University-Newark. Chantal works as an independent designer in NYC & NJ. Her practice serves a range of multidisciplinary projects focused on design for social impact and her capabilities range from brand identity systems, print, publications, exhibition to interactive design. As Co-Director of the Design Consortium, Chantal (along with her Partners Ned Drew and Jennifer Bernstein), lead the creative process of the DC Studio, collaborating with students and community partners on projects that use the collaborative engagement model to create impact in the city of Newark.
In recent years, Chantal's work has been recognized by AIGA, Graphis, Core, Creativity, HOW, UCDA and Awwards. In 2014, as a founding member of IntraCollaborative, she was awarded a Sappi, Ideas That Matter, I grant for their Rent Regulation Rights project, done as part of the Center for Urban Pedagogy. In April of 2016, the RRR poster series became part of the Cooper Hewitt Smithsonian Design Museum in its latest exhibition"By the People: Designing a Better America." In 2017, Chantal & her colleague Gala Narezo, received another SAPPI grant to support Mawuni's leadership training, building on their capacity in the creation of a 340-acre community dedicated to the safe harbor of vulnerable LGBTQ young adults at risk.
Chantal earned her MFA in Communications Design from Pratt Institute and BFA in Graphic Design from Florida Atlantic University.

---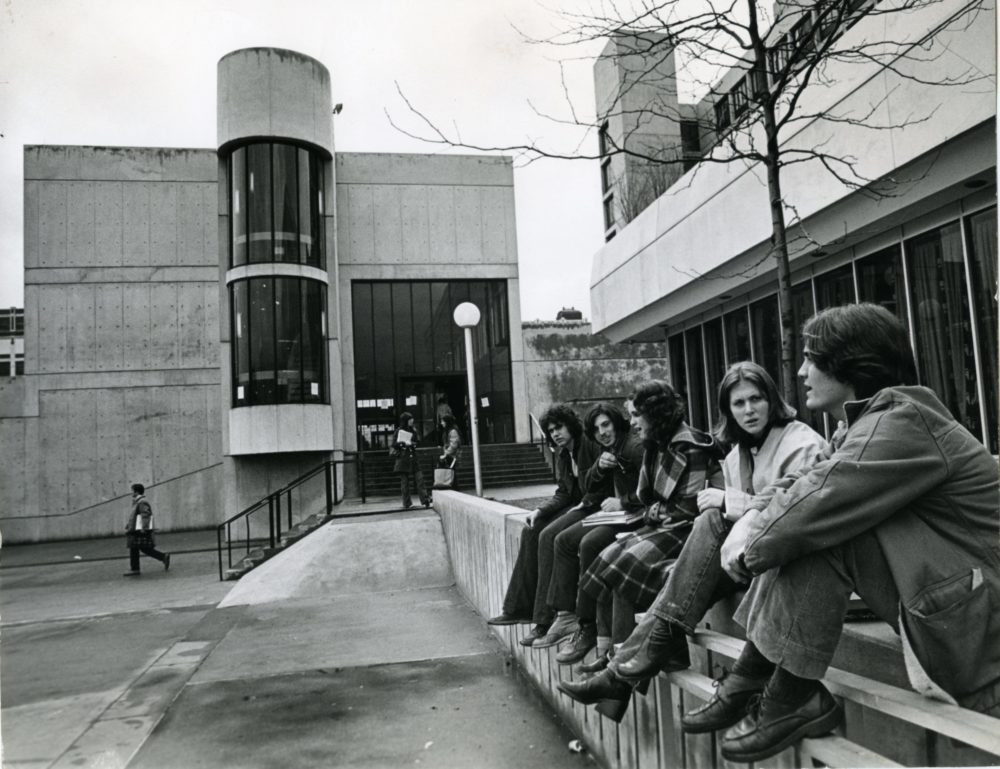 Gabrielle Esperdy
Affiliate Principal Investigator
Email
---
CHRISTINA R. STRASBURGER
Program Coordinator
Email
Christina Strasburger is Department Administrator for African American and African Studies and History at the School of Arts & Sciences-Newark at Rutgers University-Newark. She is also Co-founder of the Queer Newark Oral History Project (QNOHP), a community-based initiative at Rutgers-Newark dedicated to preserving the history of Queer Newark.
---
ADVISORY BOARD
Consuella Askew — John Cotton Dana Library, Director
Victor Davson* — Express Newark, Former Co-Director
Anne Englot* — Express Newark, Former Co-Director
Nick Kline* — Shine Portrait Studio, Director
Mark Krasovic — Clement A. Price Institute, Interim Director
Wayne Winborne* — Institute of Jazz Studies, Director
*Co-Principal Investigators

---
Newark Rhythms would also like to acknowledge and thank the following for their extensive contributions, help and support.
Marco Alioni — former PhD candidate in Global Urban Studies, Rutgers University-Newark
Anthony Alvarez — Studio Supervisor, Shine Portrait Studio
Frances Bartkowski — Director, Express Newark
Kate C. Doyle — Assistant Professor of Music, Department of Arts, Culture + Media at Rutgers University-Newark
Colleen Gutwein O'Neal — Photographer and Part-Time Lecturer, Department of Arts, Culture + Media at Rutgers University-Newark

Tad Hershorn — Archivist, Institute of Jazz Studies
Rachel Mundy — Associate Professor of Music, Department of Arts, Culture + Media at Rugters University-Newark.
Mark Pappiani — Technical Coordinator, John Cotton Dana Library
Mary Rizzo —Assistant Professor and Associate Director of Public and Digital Humanities Initiatives
Kevin Rogan — PhD candidate in Global Urban Studies, Rutgers University-Newark

Keary Rosen — Assistant Teaching Professor, Department of Arts, Culture + Media at Rutgers University-Newark
Michael Stachiw — Technical Director, Video Production and Community Media Center, Express Newark

Laura Troiano — Assistant Professor of Professional Practice and Acting Director of the Honors College, Rutgers University-Newark
Ann Watkins — Life and Health Sciences Librarian and Collection Development Coordinator, John Cotton Dana Library
---